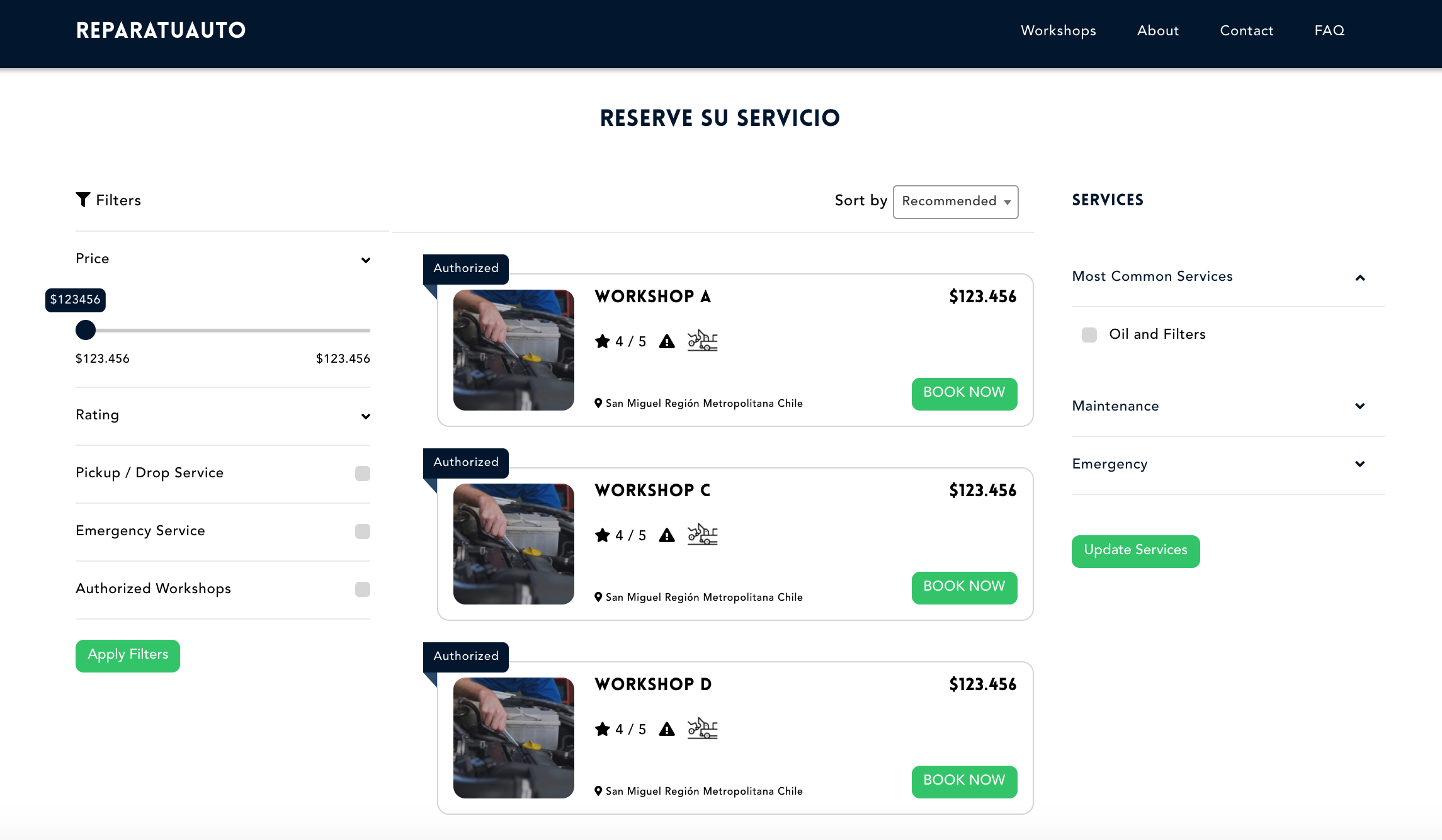 Ideation

Conception

Website

Platform
Reparatuauto - Online workshop aggregator to provide car assistance at ease.
The website enables Reparatuauto to provide the best user experience to its customer while they book, track, or pay for services online be it on mobile or laptop.
The Reparatuauto's website is the first digital footprint of Pedro's entrepreneurial journey and we are excited to be a part of it. At the same time, we are committed to providing the best of the industry tech and knowledge to take it to the next level.